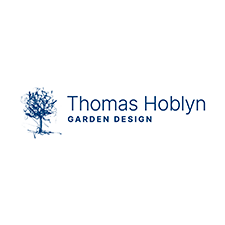 Thomas Hoblyn
Thomas Hoblyn Garden Design
Tom is a British landscape designer, horticulturist and gardener who set up his practice shortly after graduating from The Royal Botanic Gardens, Kew. His work is underpinned by his innate understanding and knowledge as a plantsman and horticultural master, and an appreciation and awareness of place in the landscape. Based in Suffolk, his studio is set in the grounds of his glorious garden, an experimental 'laboratory' for many of his planting designs.
An established figure at both RHS Chelsea and RHS Hampton Court, in 2022 he won a gold medal for his garden, The Boodles Travel Garden, to add to his collection of medals, as well as the coveted People's Choice Award for his Arthritis UK sponsored garden and a nomination for The People's Choice of The Decade Award in 2020.
He is a member of the Society of Garden Designers, (MSGD), writing and regularly giving presentations and talks to the public and experts within the industry. He has maintained his links at Kew and works closely with local groups and students.
His current projects include the relandscaping of a large Cotswold estate, rewilding a stretch of riverbank in Suffolk and designing a partially submerged garden in Norfolk on The Broads. He works closely with a number of charities to achieve thoughtful healing gardens.