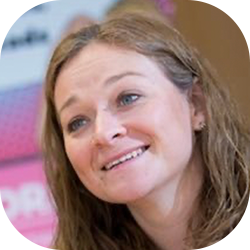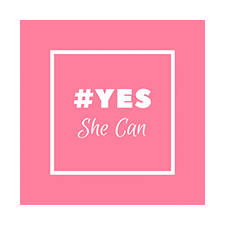 Sophie Turner
Sophie is the founder of #YesSheCan, an NLP qualified coach, a D&I Practitioner (INSEAD) and a Learning & Development professional.

#YesSheCan supports women to break their career glass ceiling, from the individual to the organisation. Sophie created the organisation in 2018 supported by a Gender Diversity qualification and has grown the business to be at the forefront of women empowerment, particularly in the UK Construction industry.

We aim to inspire women to take the next step, put themselves forwards and have some underlying self-belief. Our mantra of "she believes, so she leads" is critical to breaking down the gender barriers and ensuring the opportunity landscape is an equal one regardless of gender. We host a development-focused online space for a growing community of women as well as inperson Skills Development Days for individuals and businesses. Our support services also include coaching and our Role Model blog.

We also work with businesses to drive their D&I strategy which encapsulates training, focus groups and culture change. Everyone has a responsibility to support change, we work with businesses to find the best way for them to tap into this to truly support long-lasting culture change

Sophie hosted the Women In The Industry panel and networking event at the Landscape Show in 2022.