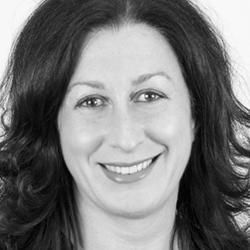 Eugenia Grilli
Eugenia Grilli is a Partner and landscape architect with over 17 years' UK and international experience in the design and delivery of high-quality public realms and landscapes for a wide range of clients and development types, with a particular expertise in leading large projects with multi-stakeholder teams for public realm, residential, corporate and commercial developments.
During the course of her career, Eugenia has designed and delivered several landmark projects known for their high quality landscape, including the new Cambridge Biomedical Campus, the West Kings Street Renewal scheme, the 141 Varshavskoe Shosse in Moscow, 94-98 St Alban's Road in London, ATRIO Bogotá in Colombia, the 30 Bay Street public realm scheme in Toronto and the multi-award-winning Stanislavsky Centre landscape and residential scheme in Moscow.
Most recently, Eugenia has been responsible for growing Gillespies' Russian portfolio and is currently leading over 12 residential projects for leading Russian Developer PIK Group, where inclusive landscape design, public realm and playability have been key to the developments success and creation of new, vibrant communities.