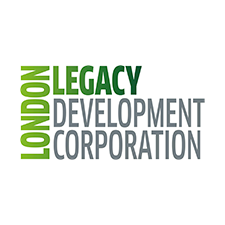 Donald Roberts
London Legacy Development Corporation
Donald is a Director at EDLA, an award-winning landscape architecture practice based in both Kent and London. In addition to his role at EDLA, he offers invaluable landscape design insights for developments within London's Olympic Park, working alongside the London Legacy Development Corporation (LLDC). He also holds the position of Design Council Associate often serving as design review panel member whilst also serving as a visiting lecturer at the University of the Creative Arts.
Donald has had the privilege of working on several award-winning and prestigious projects in London and the Southeast. Notable among these are two significant Build to Rent (PRS) plots within Quintain's Wembley Park masterplan as well as a celebrated self-build project in Kent inspired by Dutch self-build concepts. He has also been instrumental in the development of various leisure-focused projects across Kent, including an innovative artificial surfing lagoon in Kent in collaboration with Seahive and an extensive community focused landscape project in Ebbsfleet Garden City.
Donald's work is firmly rooted in the creation of spaces that evoke historical and cultural connections. His rich experience spans the gamut of design, from master planning and leading large mixed-use ventures to refining the minutiae of urban living. Through these endeavours, he has cultivated an intrinsic understanding of what constitutes thriving spaces and communities, with an unwavering focus on resident-centred urban regeneration.
A fervent believer in promoting diversity within the field of landscape architecture and the built environment, Donald's journey is marked by dedication, innovation, and a profound commitment to shaping the world around us.