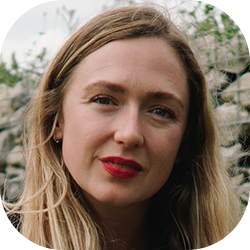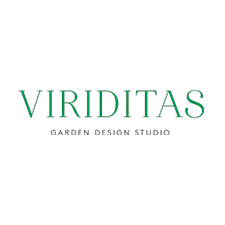 Caroline Clayton
Brother and sister duo Caroline and Peter Clayton make up Viriditas Studio.

As young children they spent long summers outside in their parents' and grandparents' gardens, learning about nature, collecting rose petals to make into perfume (which they planned to sell to make their fortune) and looking after their pet caterpillar (which mysteriously went missing one day). These happy days had a huge impact on their early lives creating enduring and joyful memories, but, as is often the way, they grew older, moved to the city and spent less and less time in nature, eventually hardly noticing it at all.

A decade and a half ago Caroline started out in the music industry working her way from the bottom to become an internationally acclaimed music video commissioner. Caroline was the first ever woman and person under 30 to win the coveted title of 'Best Commissioner' at the KMVA Awards. Throughout her previous career she has commissioned creative content for some of the biggest artists in the world including Dua Lipa and Lewis Capaldi. After losing their mother in 2017 Caroline moved back from Los Angeles to London and took solace in nature. Realising its power to heal and its positive impact on our wellbeing, she begun to reconnect with her childhood, the outdoors, and herself. After that, life changed quite quickly. The past few years have been a journey of discovery for Caroline, first studying with the RHS in 2018 and then at LCGD, Kew Gardens in 2019.

Peter's career spanned 13 years producing events across the world for universally recognised brands from Prada and Louis Vuitton to Nike and Apple. During this time Peter had the opportunity to work with and facilitate the vision of globally renowned artists, designers, musicians and photographers teaching him a host of skills in distilling great creative concepts into real world experiences. The work though was often ephemeral, unsustainable and divorced from nature. For some time, he'd been looking for a greater connection with nature and the chance to create spaces with permanence in sustainable ways that enhance the environment. Collaborating with Caroline in growing Viriditas Studio has created that opportunity, with both Peter and Caroline getting enormous fulfilment from following their dreams to create rather than facilitate.

Peter's unique skill set compliments Caroline's perfectly with Peter taking on the detailing and project management whilst Caroline covers creative direction and all things plants! As a studio their approach is holistic. They believe that gardens are an extension of home – a space to relax, socialise, imagine and play – they create gardens that you want to live in. The studio is passionate about reconnecting people with the natural world and ensuring their garden designs are a sanctuary for clients as well as for wildlife. By bringing together diverse planting, a creative palette of materials and an understanding of sustainability, they make
spaces to escape to.