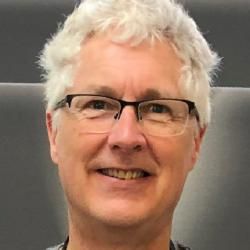 Tony Leach
Tony Leach is a horticulturist and landscape architect who previously worked in London Boroughs for eighteen years. Tony's interest in people, project management and business development led him to manage a variety of urban regeneration projects and teams. In 1999 he set up an independent business consultancy specialising in management and business development.
Since 2004 he has led Parks for London, networking with a range of land managers, particularly local authorities. He has overseen a range of projects including Good Parks for London annual report https://glhearn-publications.cld.bz/Good-Parks-for-London-2018 , and the Health Parks Toolkit https://parksforlondon.org.uk/health-parks/ to raise the profile of parks and the good practices that takes place in them. The charity is collaborating with the Amenity Forum to develop a generic policy for integrated weed management.
Tony is concerned that public parks are becoming blander because of funding cuts but believes that there are huge opportunities for parks to be redesigned and managed differently to cater for today's users.
He is a Governor at Capel Manor, London's land-based college with centres in Crystal Palace Park, Enfield, Gunnersbury Park, Leyton & Regents Park.