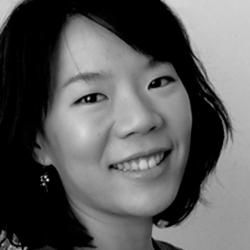 Sunny Sribanditmongkol
Young Lighting Professionals
Sunny is a lighting designer at Studio 29 having worked on high-profile projects in central London on various aspects of lighting design including façades, public realms, landscapes and interiors. She was formerly an engineer who came to London to pursue her passion for lighting. She graduated from The Bartlett, University College London in MSc Light and Lighting. Her works focus on using light as a medium to create an experience and tell a story.
Studio 29 is a leading lighting design consultancy with a list of clientele that includes The Crown Estate, Soho Estates, Shaftesbury Estates and Portman Estates. The practice is responsible for numerous public realm projects in central London including Regent Street, St James's Market, Ilona Rose House, Princes Arcade, Kingly St, St Martin's Courtyard and Spitalfields. Studio 29 also works with private clients for high-end residential projects along with designing inspirational light art installations.
At Studio 29, it is believed that in the same way there are no ideas without words, there are no designs or spaces without light.
Visit www.studio29lighting.com to view a selection of Studio 29's projects and further inspiration.