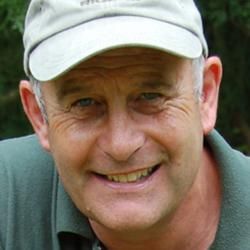 Neil Lucas
One of Britain's leading plantsmen, Neil Lucas is a world authority on ornamental grasses, owner of Dorset-based Knoll Gardens, RHS Council Member, author, and holder of ten consecutive Chelsea Flower Show Gold Medals.
When not judging, lecturing, writing, or plant-hunting overseas, Neil can be found on his nursery or tending his acclaimed naturalistic garden at Knoll.
In 2019 Neil celebrates his 25th anniversary at Knoll Gardens with a full programme of events culminating in Knoll's first Festival of Grasses..
A long-time admirer of the beauty and utility of grasses, for the last 25 years Neil has been developing his own planting ethos based on the principles that work so successfully in nature. In 2008 he established a charity, The Knoll Gardens Foundation, to further test these gardening principles and promote their benefits to the gardener, the garden and its wildlife.
His first book, Designing with Grasses, was published in 2011 and has since been reprinted. An accomplished and enthusiastic writer and speaker, he also finds time to offer a consultancy service to help others with their planting plans.
Neil runs regular Masterclasses, lectures in the UK and overseas and has made countless appearances on both radio and television.