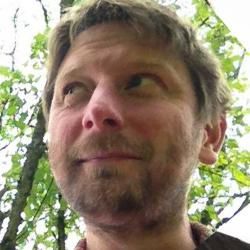 Kenton Rogers
Kenton Rogers is Co Founder of Treeconomics, a Social Enterprise based at the University of Exeter, with a mission to work with communities, businesses and research institutions to highlight the value of trees.
Treeconomics has collaborated in over 30 projects in the UK and abroad which have included the UK pilot of i-Tree in Torbay, Valuing Londons Urban Forest and ongoing work with Highways England to develop tools for cost benefits analysis for its natural capital.
Kenton holds a masters in Forest Ecosystem Management and is a Chartered Forester. He was a contributing author on the UK National Ecosystem Assessment and the Springer Handbook on 'The Urban Forest' and more recently was lead author for the Haynes manual for Trees.
Kenton was a serving Trustee of the International Tree Foundation for 10 years, and is also a Fellow of the Royal Geographical Society.