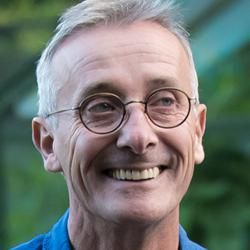 James Alexander-Sinclair
James Alexander Sinclair is a renowned British garden designer.
He began his career as a landscape contractor in London before moving to the English countryside in 1992. Since then he has designed private and public gardens both large and small throughout the UK.
James is also well known as a writer, television presenter and speaker, he is a regular contributor for most British horticultural publications and long term member of the BBC team for coverage of the Chelsea Flower Show.
James has been a Royal Horticultural Society gardens judge since 2006, Chair of Chelsea Flower Show selection panel and chairman of the International Jury at the Moscow Flower Show. In 2011 he was elected to the Council of the RHS where he is chairman of the Gardens Committee, member of the Horticulture Board and the Community Outreach Advisory Group.