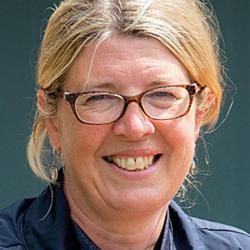 Helen Elks-Smith
Multi-award winning designer Helen Elks-Smith is one of the UK's leading garden designers. She has won two gold, a silver gilt and one silver medal from the RHS, two design awards from the SGD (Society of Garden Designers) and two Design Excellence Awards from BALI (British Association of Landscape Industries).
After training in Garden Design at Writtle College, Helen set up her studio in Hampshire in 2005. A lifelong interest and love for landscape informs her work and Helen believes strongly that landscapes and gardens for both period and contemporary properties should have a sense of place, and that a beautiful, well-designed garden can have a hugely positive impact on our well-being. Her projects range from small courtyards to formal gardens and large country gardens.
Her work regularly features in magazines and has also features in a number of books including Great Garden Design by Ian Hodgson, The New Wild Garden also by Ian Hodgson and How to Make a Wildflower Meadow by James Hewetson-Brown. She is a registered Member of the Society of Garden Designers.