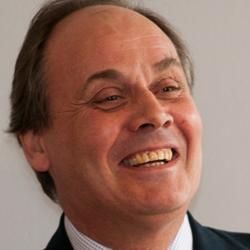 George Plumptre
George Plumptre has been Chief Executive of the National Garden Scheme since 2010. The National Garden Scheme is the most significant charitable funder of nursing in the UK. Since its foundation 90 years ago it has given more than £55 million to its nursing beneficiaries, most recently in with its latest annual donation of £3 million. The charity's primary annual beneficiaries are the Queen's Nursing Institute, Macmillan Cancer Support, Marie Curie, Hospice UK and Carers Trust.
George has led the National Garden Scheme's promotion of the health and wellbeing benefits of gardens and gardening and was responsible for the charity commissioning a new report from The King's Fund, Gardens and Health: Implications for Policy and Practise, which was published in May 2016.
George read history at Jesus College, Cambridge and has enjoyed a long and distinguished career as a gardens author and journalist. He has published over ten books on gardens, most recently The English Country House Garden (2014) which won the Garden Media Guild award for 'Inspirational Book of the Year'. His work as a journalist involved a spell as gardening correspondent of The Times during the 1990s. He has also written an acclaimed biography of Edward VII and worked for many years as a director in the art world, first at Sotheby's and subsequently at Bonhams.