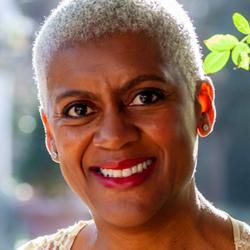 Arit Anderson
Diamond Hill Garden Design
Arit Anderson is an Award-Winning designer based in Isleworth, South West London.
She changed career in 2012 and with two other students, in their first year they won the RHS New Talent competition at RHS Chelsea in 2013.
She since went on to win Gold for a conceptual garden at RHS Hampton Court in 2016, that highlighted climate change. Pieces from the garden can now be seen at the Eden Project as an ongoing legacy.
Arit's passion for plants, people and places has led her to become a presenter for Gardeners World. As well as writing for Gardeners World Magazine, she also runs her own design practice.